Hong Kong Airlines has collaborated with home grown chef, Gabriel Choy to offer a range of Western dishes with an Asian twist.
The meals, which do not include breakfast, will be served to Business Class passengers on all flights departing from Hong Kong.
Born in Hong Kong, Chef Gabriel was the first Asian winner of the Gordon Ramsay Scholar competition back in 2005. He has culminated a wealth of culinary experience, having worked at some of the world's finest restaurants including Ramsay's Petrus, Heston Blumenthal's three Michelin starred The Fat Duck in Bray, and Gaddi's at The Peninsula Hong Kong.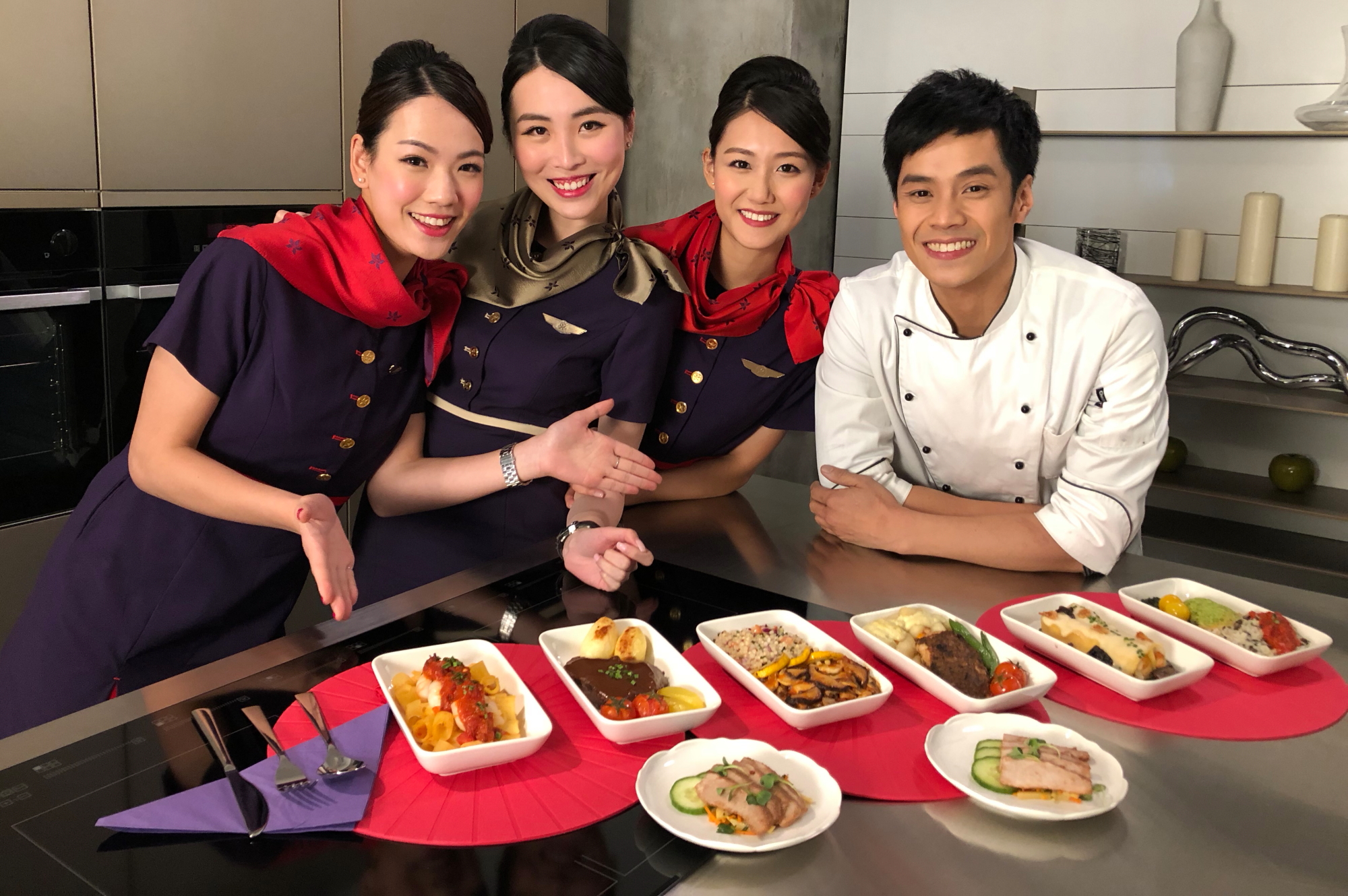 Hong Kong Airlines' General Manager for Service Delivery, Mr Chris Birt, said, "Hong Kong Airlines has worked with some of the very best culinary talents over the years, and our partnership with Chef Gabriel is no exception. His flair for creating fresh, vibrant and mouth-watering dishes complement our young and energetic image."
Chef Gabriel has designed 12 main courses, each reflecting a unique blend of ingredients that include the likes of black bean tapenade gratin chicken supreme with bacon, pumpkin gnocchi in Genovese sauce, seasonal vegetables; grilled beef tenderloin with red date demi-glaze sauce, roasted potato and seasonal vegetables; and mixed seafood cannelloni in white mornay sauce topped with jade sprouts.
As part of the airline's commitment to enhance its overall customer experience, Hong Kong Airlines has introduced a pre-inflight meal selection service for Business Class passengers flying from Hong Kong to Auckland, Cairns, Gold Coast, Los Angeles, Vancouver and the soon-to-be launched San Francisco. Eligible passengers can visit the Hong Kong Airlines website and pre-select their main course from 30 days before the flight and up to 24 hours before departure.
Chef Gabriel said, "It has been a privilege for me to work with Hong Kong Airlines to develop new dishes for its premium customers. The experience has been an eye-opener for me, as I work with airline experts to showcase a selection of dishes that feature flavour profiles that remain extremely tasteful, even at 35,000 feet."

See latest HD Video Interviews, Podcasts and other news regarding: Hong Kong Airlines, Chef, Executive Chef.