Best Western has expanded its portfolio of hotels in Indonesia with the opening of a hotel in Banjarmasin, the capital of South Kalimantan province.
Now open in the center of the emerging city, Best Western Kindai Hotel is located close to local attractions, offices and government buildings, and is just a 30-minute drive from the city's Syamsudin Noor International Airport.
The hotel has 106 air-conditioned rooms which feature flat-screen TVs, mini-bars, modern bathrooms, complimentary Wi-Fi and room service.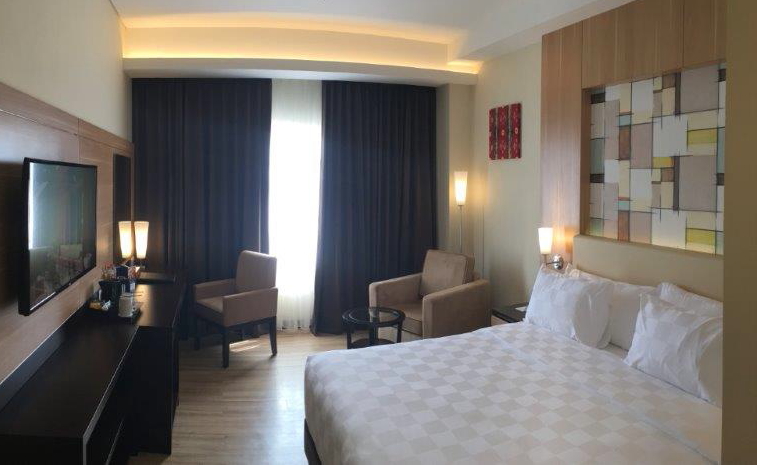 Guests will be able to dine at a variety of restaurants, including an all-day dining outlet that serves Indonesian, Asian and international cuisines, as well as a Japanese restaurant that is due to open 1 March 2018. There is also a rooftop Sky Lounge which is an ideal place to unwind at the end of the day.
The hotel also has four meeting rooms, a ballroom, swimming pool and fitness room.
"As the largest country in Southeast Asia and one of the world's most populous nations, Indonesia is a key market for Best Western," said Olivier Berrivin, Best Western Hotels & Resorts' Managing Director of International Operations - Asia. "Following recent hotel openings in Jakarta and Bali, we are delighted to continue our nationwide expansion by launching Best Western Kindai Hotel Banjarmasin and entering one of Indonesia's rapidly emerging regional hubs."
Nicknamed the "River City", Banjarmasin is a major commercial, administrative and educational center in Kalimantan, the Indonesian part of Borneo. Guests can explore attractions including the floating market, Batik Village, Siring Martapura River Park and the Martapura Diamond Market, one of Indonesia's most important centers for diamonds and precious stones, which is just a short distance away.
See latest HD Video Interviews, Podcasts and other news regarding: Best Western, Indonesia, Borneo.