Boeing has rolled out the first 787-10 Dreamliner built for Singapore Airlines at its Final Assembly facility in North Charleston, South Carolina.
The airplane will now undergo the painting of the airline's livery and begin its system checks, fueling, and engine runs.
Singapore Airlines is due to take delivery of its first 787-10 in the first half of 2018 and will be operated on the airline's medium-haul routes.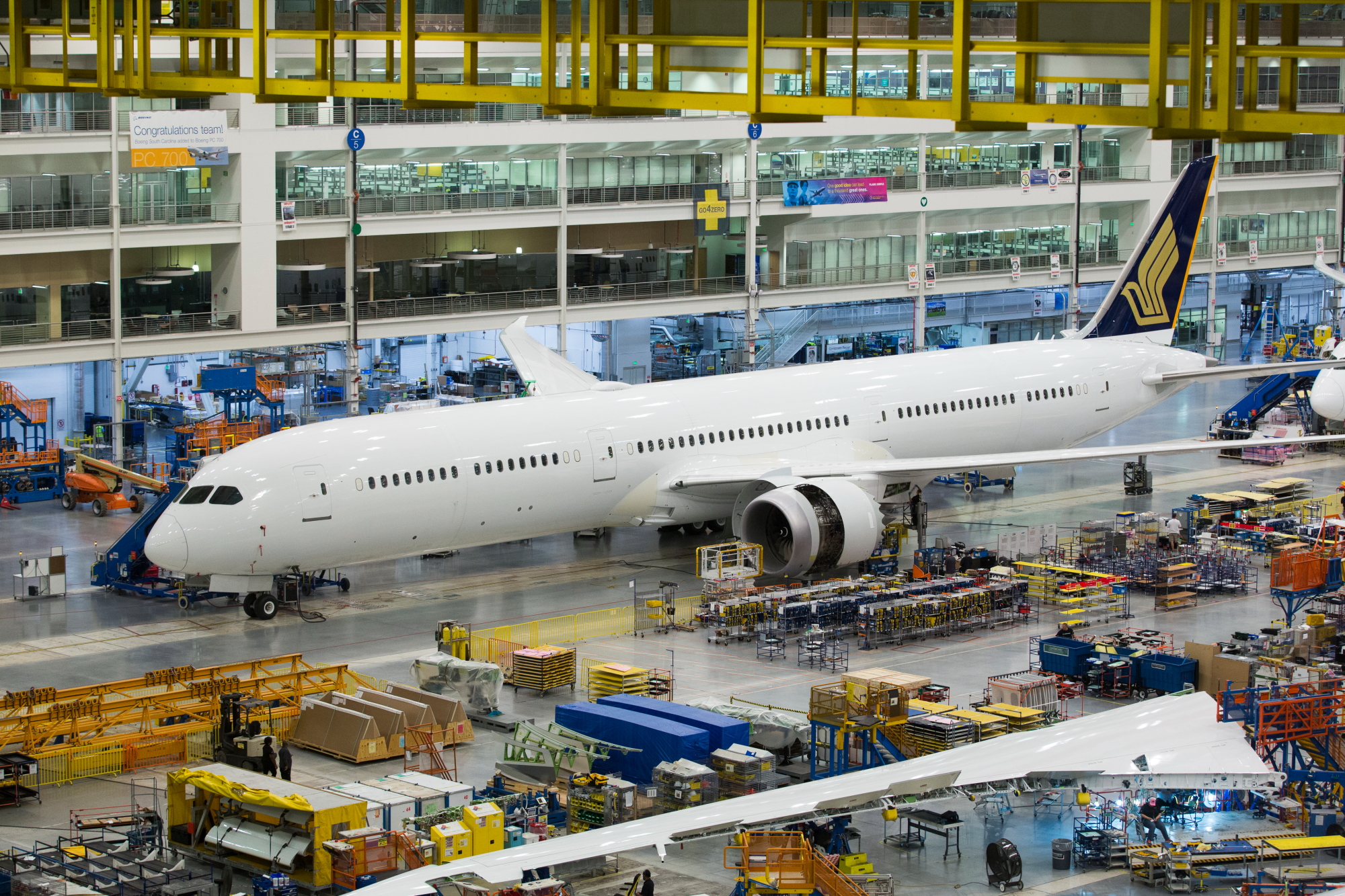 Singapore Airlines is the launch customer of the 787-10 and currently has 30 airplanes on firm order.
The airline also signed a letter of intent in February to purchase 19 additional 787-10s.
"Boeing is excited to have finished final assembly of the first 787-10 Dreamliner for Singapore Airlines," said Dinesh Keskar, senior vice president, Asia Pacific & India Sales, Boeing Commercial Airplanes. "With its unprecedented efficiency, greater capacity and the Dreamliner's known preferred passenger experience, the 787-10 will be an important part of the airline's future fleet."
The 787-10 is 18-foot (5.5 metres) longer than the 787-9.

See other recent news regarding: Boeing, Singapore, SIA, Singapore Airlines, 787-10.