The Santiburi Beach Resort & Spa on Koh Samui in Thailand has appointed Adrian Hauenstein as Executive Chef.
Chef Adrian has worked in restaurants around the world, including Park Hotel Winterthur near Zurich International Airport, the luxurious Ayada Hotel & Resort in Maldives, and The Shop in Cambodia.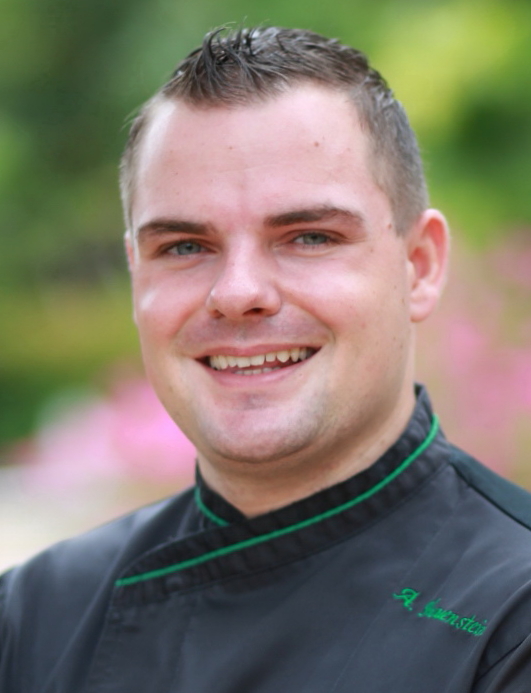 As Executive Chef for the Swiss Army, the talented young chef was the proud recipient of a Gamelle d'Or award for the best barracks kitchen, an honour issued by the Swiss Government.
"I have received a genuine, warm welcome at Santiburi and feel fortunate to have an excellent team to work with from the start," said Chef Adrian. "The resort already offers guests a wide choice of top quality Thai and international dishes. My aim is to focus on all aspects of the dining experience, from staff training to food presentation, and to make sure that every restaurant at Santiburi matches the tastes and exceeds the expectations of our guests and visitors. Cooking is my passion as well as my profession. For me, fresh, quality ingredients are the foundations for in all types of cuisine."
Cedric Bonvin, General Manager, Santiburi Beach Resort & Spa, said, "Adrian has the right combination of experience and creativity to lift our splendid dining experiences to the next level. His confidence, sense of team spirit, and high expectations of quality are all essential ingredients as we continue to elevate our culinary accomplishments."
See also: Colombian Chef in Singapore - HD Video Interview with Fernando Arevalo, Executive Chef at Artemis Grill and Margarita Forés - HD Video Interview with Asia's Best Female Chef 2016 as well as other HD Videos and Podcasts.