Swiss-Belhotel has signed a deal to manage its first hotel in Makkah, Saudi Arabia.
The 525-room Swiss-Belhotel Al Aziziya Makkah, owned by Cardamom International Property Management, is located in the rapidly expanding hotel hub of Makkah only a few minutes' drive away from Al-Masjid Al-Haram in Al Aziziya.
The hotel, which will feature a restaurant, a lobby café and extensive banquet facilities, is expected to be ready for opening by the second quarter of 2018.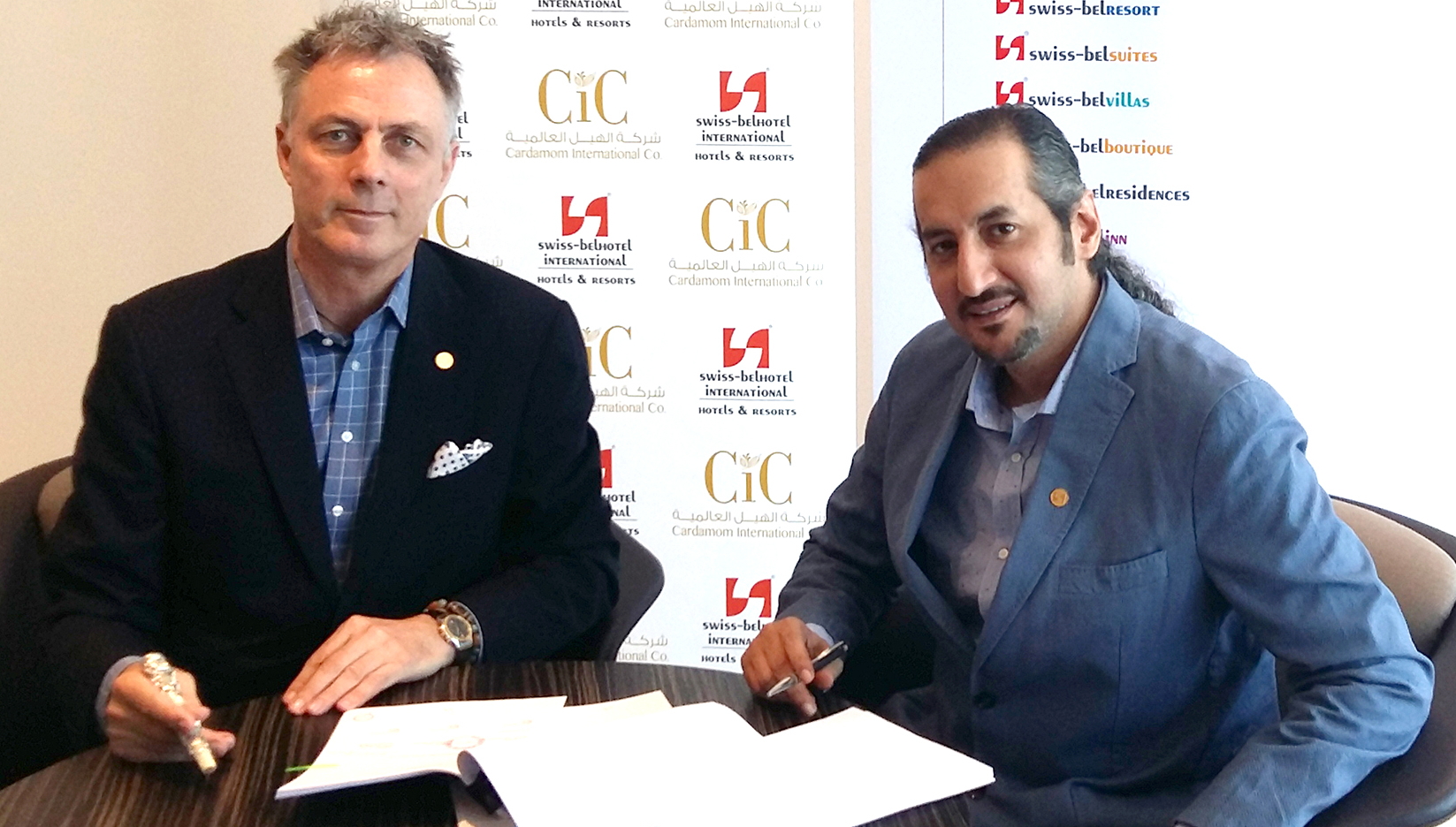 Mr Nawaf bin Mansour bin Saleh Al Sharif, Owner of Cardamom International Property Management, said, "The steady growth of religious tourism in Makkah is fuelling demand for high-quality hotels in the city. Swiss-Belhotel Al Aziziya Makkah is a very significant project for us and we are pleased to partner with Swiss-Belhotel International, a globally successful company that's well equipped to meet the needs of the Saudi hotel sector in accordance with the best international standards."
Saudi Arabia currently has the most hotel rooms under construction in the Middle East and North Africa, with 36,742 keys in 85 projects.
Makkah is one of the biggest hotel markets in the Kingdom, with 27,000 rooms (compared to 11,000 in Riyadh and 9,400 in Jeddah). The Saudi 2030 Vision recognises the role religious tourism can play in diversifying the economy with religious pilgrims currently contributing 2-3% of Saudi's GDP.
There are plans to roughly double the capacity to accommodate both Umrah and Hajj visitors to around 15 million and five million respectively by 2020.
In addition to massive development of hotels, the Saudi government is investing in major transport infrastructure to grow tourism such as the new Jeddah airport (open 2018) and the Haramain High Speed Rail line (2018) linking the holy cities of Medina and Mecca via King Abdullah Economic City, Rabigh, Jeddah, and the new Jeddah airport.
Mr Gavin M. Faull, Chairman and President of Swiss-Belhotel International, said, "The hospitality industry in Makkah is witnessing remarkable growth at the moment and we are very excited to be part of it. Swiss-Belhotel International is well-positioned in the Middle East region and we are confident Swiss-Belhotel Al Aziziya Makkah will add tremendous value to our growing presence in the region and further strengthen our portfolio. We look forward to a fruitful relationship with Cardamom International Property Management."

See other recent news regarding: Swiss-Belhotel, Makkah, Saudi Arabia.