[HD video and podcast below] Very in-depth update on the aviation industry by Mr. Andrew Herdman, Director General of the Association of Asia Pacific Airlines (AAPA).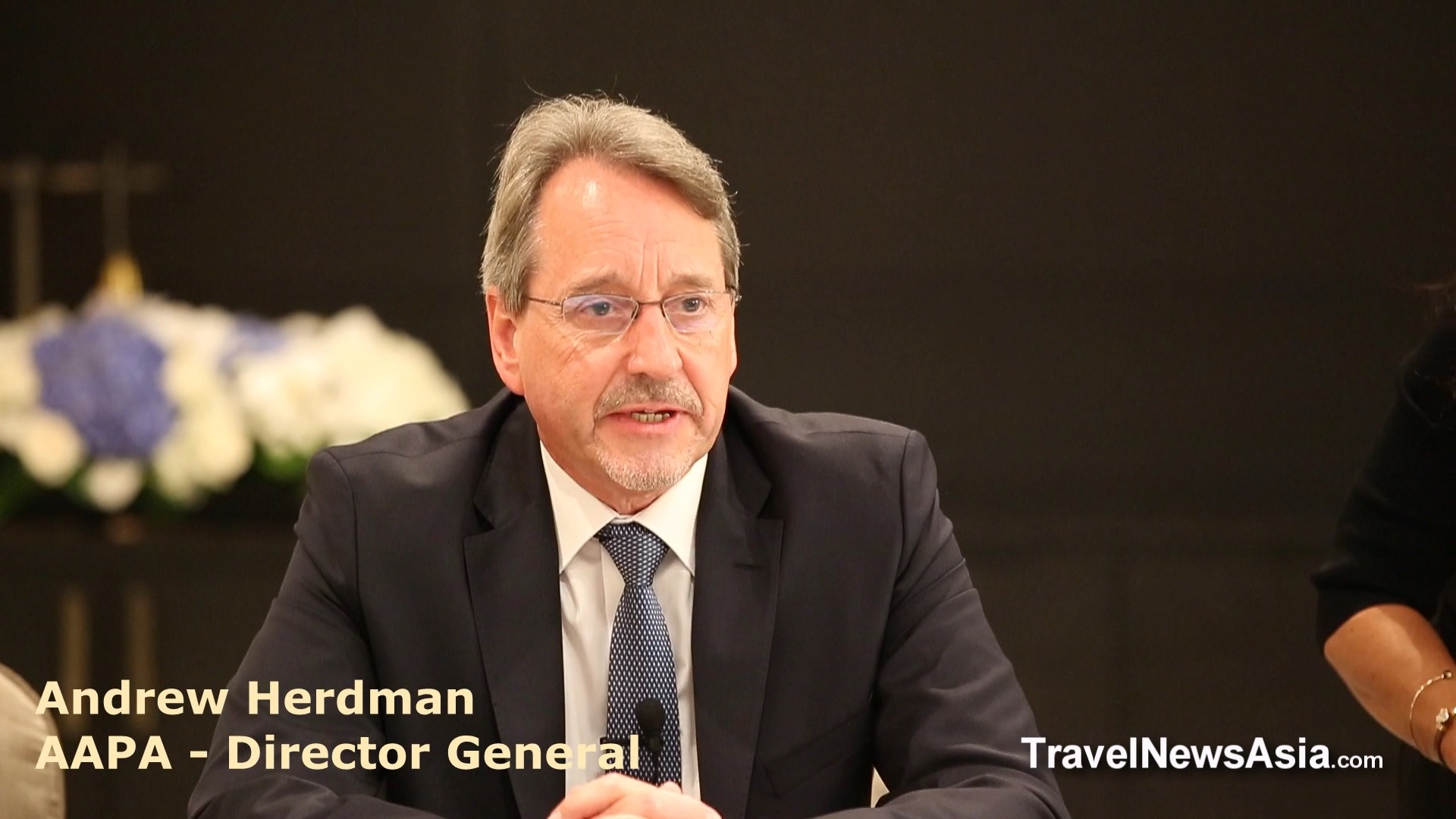 This video is of Andrew speaking at the Media Roundtable on 24 October, the day before the start of AAPA's 61st Assembly of Presidents in Taipei, Taiwan.
Andrew covers almost every aspect of the airline and air cargo industry in the first 26 minutes of the video, and then takes Q&As from the media attending the event for the next 25 minutes.
Aviation Industry Update - Media Roundtable at AAPA's 61st Assembly of Presidents in Taipei
PODCAST
Closing Press Conference
PODCAST
See also: China Airlines to Launch Gatwick Flights 1 Dec; Airline Hasn't Given Up On Heathrow Slots - Interview with SVP and other: HD Videos and Podcasts.
See latest HD Video Interviews, Podcasts and other news regarding: AAPA, Assembly of Presidents, Traffic, Taipei, Cargo. Freight.