LFV, the Swedish Air Navigation Service Provider, has selected Saab Digital Air Traffic Solutions to provide remote digital air traffic control to the airports in Malmö, Östersund, Umeå and Kiruna.
The contract includes a centre for remote air traffic control services with capability to remotely operate over 20 digitally connected airports.
The company has previously provided solutions to the airports in Örnsköldsvik, Sundsvall and Linköping and has also signed contracts with London City Airport and Cranfield University in United Kingdom.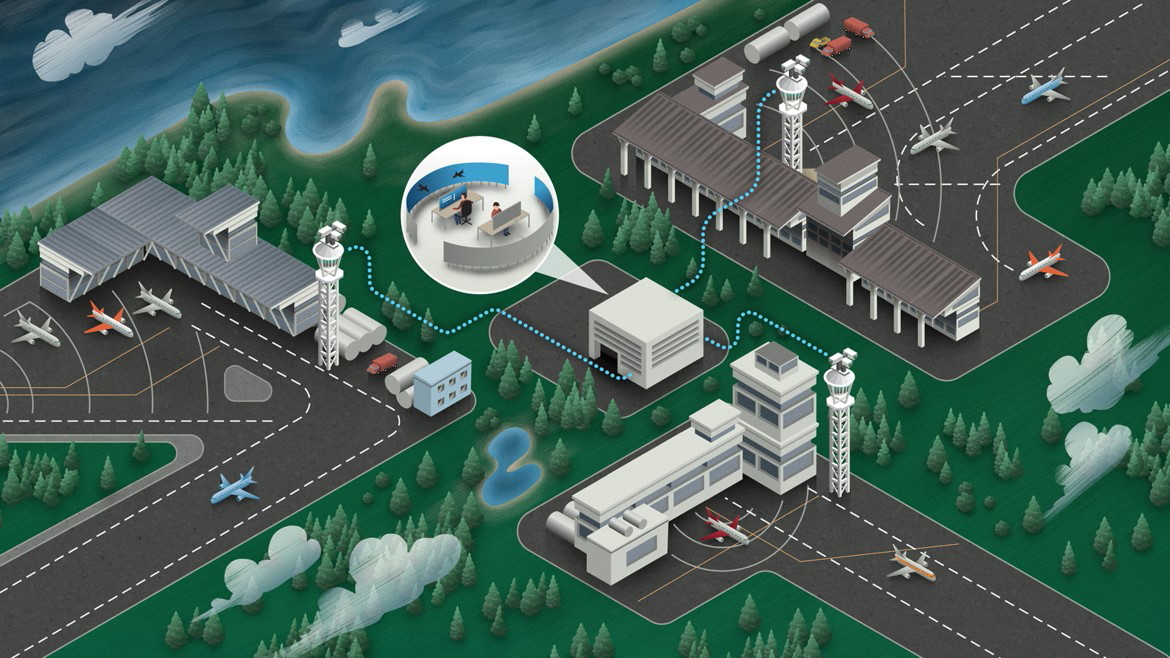 "Interest is growing for digital air traffic solutions for all types of airports due to the requirements for increased safety, greater flexibility and reduced costs. We enjoy a strong position in the domestic market and our technical and operational experience is an important success factor globally," said Johan Klintberg, CEO of Saab Digital Air Traffic Solutions.
LFV oversees air traffic control at 20 airports and three control centres in Sweden. The service is now expanding and another remote control centre providing remote tower services to these airports will be established at Arlanda in Stockholm during 2018.
"We have developed remote air traffic control services together with Saab for the past ten years. This work has resulted the solution that we have today, which became operational in Sundsvall, Sweden in April 2015. Now we are taking another big step as we are establishing a centre for remote air traffic control at Arlanda airport in Stockholm, Sweden. We look forward to continuing this collaboration," said Ulf Thibblin, technical director LFV.
The solution is scheduled to become operational in 2019/2020 with the implementation taking place gradually.
Recent interviews: China Airlines to Resume London Flights on 1 December 2017, Owner of Rock 'n' Roll Hotel in London Outlines Asia Pacific Expansion Plans, The Truants Raise Over £3,000,000 for Three Children's Charities, ASEAN Tourism Forum 2018 in Chiang Mai, Thailand - What Does TAT Have Planned? and The Ritz-Carlton, Tokyo - HD Video Interview with Mr. John R. Rolfs, General Manager.
See latest HD Video Interviews, Podcasts and other news regarding: Sweden, Air Traffic, Saab.