International visitor arrivals to the Solomon Islands in September 2017 are "off the Richter Scale" according to CEO, Josefa 'Jo' Tuamoto with the destination recording close to a 70% year-on-year increase.
Figures released by the Solomon Islands National Statistics Office (SINSO) show a total of 2,397 international traveller visited the destination in September, a 67.8% increase on the 1,428 recorded for the same month in 2016.
A delighted CEO, Josefa 'Jo' Tuamoto, said the figure represents the biggest-ever monthly intake the Solomon Islands has enjoyed since SINSO first started recording international arrival figures in 1990.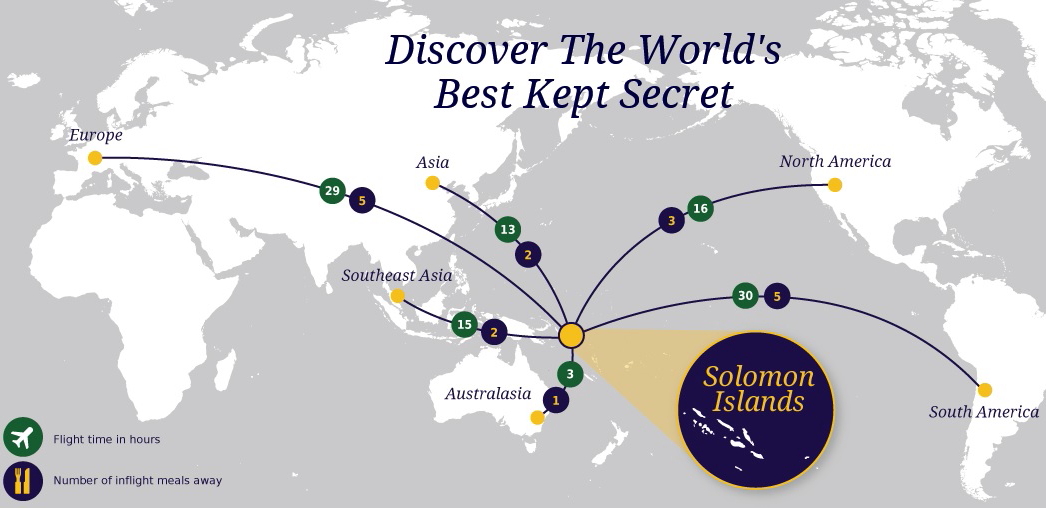 "This truly represents a watershed moment for the Solomon Islands and keeps us bang on target for a very strong finish to 2017," Mr Tuamoto said.
Figures for the nine-month period show the destination has now attracted a total 18,507 international visitors, a 10.48% over the 16,831 figure achieved for January-September 2016 with each of the Solomon Islands' main source markets recording solid year-on-year growth.
Australian visitation again dominated with the 7,317 total recorded for September representing a 7.41% increase on the 6,812 recorded last year and accounting for 37.2% of all arrivals.
New Zealand arrivals, buoyed by the All Whites FIFA World Cup clash with the Solomon Islands at Honiara's Lawson Tama Stadium, saw Kiwi September numbers jump from 1,136 to reach 1,286, an increase of 13.2%.
US numbers improved too, increasing 9.11% from 1,152 to 1,257.
Papua New Guinea and Fiji visitation numbers increased by 8.67 and 6.7% respectively.

Recent interviews: China Airlines to Resume London Flights on 1 December 2017, Owner of Rock 'n' Roll Hotel in London Outlines Asia Pacific Expansion Plans, The Truants Raise Over £3,000,000 for Three Children's Charities, ASEAN Tourism Forum 2018 in Chiang Mai, Thailand - What Does TAT Have Planned? and The Ritz-Carlton, Tokyo - HD Video Interview with Mr. John R. Rolfs, General Manager.
See latest HD Video Interviews, Podcasts and other news regarding: Solomon Islands, Arrivals.