ONYX Hospitality Group is to expand its already substantial portfolio of hotels in the Kingdom of Thailand, with an OZO hotel in Phuket.
Currently under development and scheduled to open in mid 2019, the 225-room hotel will be located a short walk from the Kata beachfront on the western coast of Phuket.
The hotel will feature OZO's signature EAT all-day dining restaurant best known for energising breakfasts, the EAT2Go grab-and-go deli, TONE fitness centre and TALK meeting room.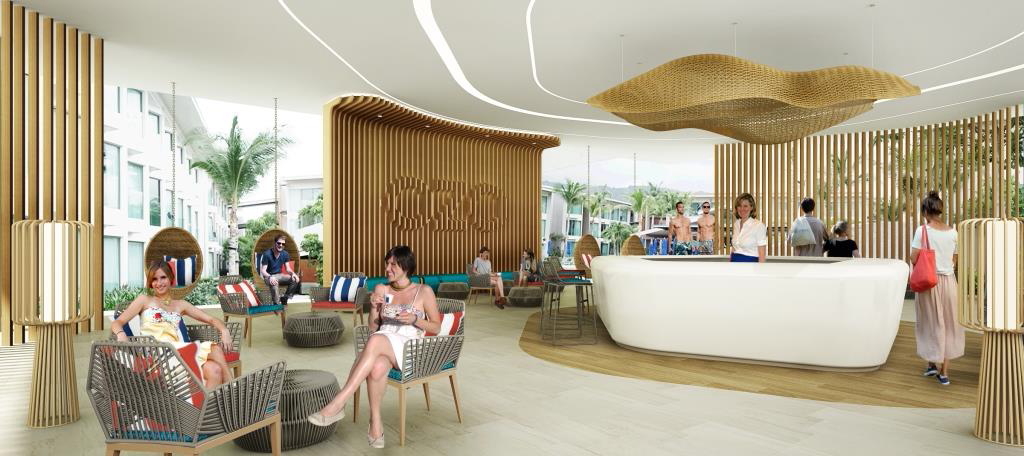 The OZO Phuket will also have two separate pools, an activity pool designed for kids adjacent to a free-form main pool.
Douglas Martell, President and CEO of ONYX Hospitality Group, said, "Capping off an eventful year of hotel openings and new deal agreements across several Asian countries, we are proud to announce this new development in a prime destination within our home base of Thailand. This new hotel will complement our flagship Amari Phuket, which has been relaunched following extensive renovations and the introduction of an all-suites Ocean Wing. We look forward to offering travellers more options with our two distinct brands present on the island."
Since the opening of its first OZO in Hong Kong in 2013, the brand has since expanded to Koh Samui, Colombo and Kandy, with new hotels being developed in Hoi An, Pattaya, Phuket, Johor, Penang and Xiamen.
Recent interviews: China Airlines to Resume London Flights on 1 December 2017, Owner of Rock 'n' Roll Hotel in London Outlines Asia Pacific Expansion Plans, The Truants Raise Over £3,000,000 for Three Children's Charities, ASEAN Tourism Forum 2018 in Chiang Mai, Thailand - What Does TAT Have Planned? and The Ritz-Carlton, Tokyo - HD Video Interview with Mr. John R. Rolfs, General Manager.
See latest HD Video Interviews, Podcasts and other news regarding: Onyx Hospitality, Phuket, OZO, Thailand.