Airbus has inaugurated the A330 Completion and Delivery Centre (C&DC) in Tianjin, China.
Located at the same site as the Airbus Tianjin A320 Family Final Assembly Line and the Airbus Tianjin Delivery Centre, the A330 C&DC covers the aircraft completion activities including cabin installation, aircraft painting and production flight test, as well as customer flight acceptance and aircraft delivery.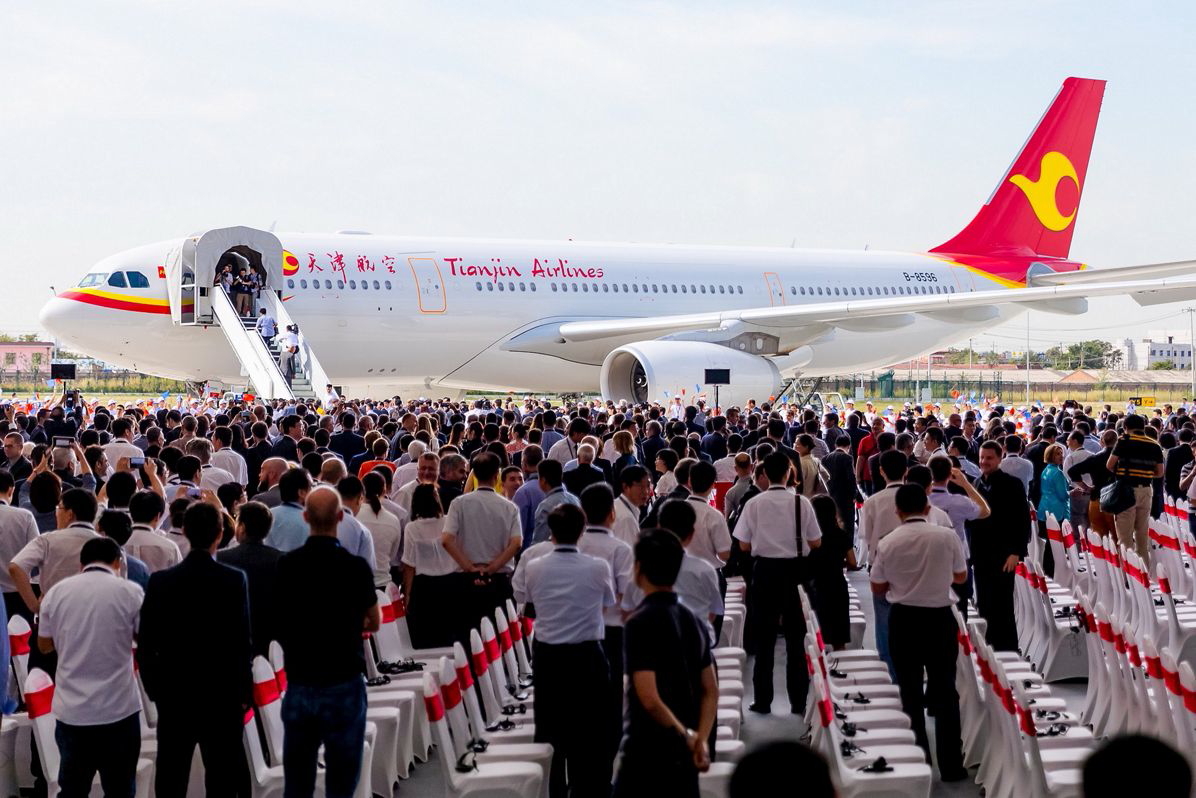 The new plant is composed of a paint shop, weighing hangar and one main hangar with three aircraft positions covering an area of 16,800 sqm.
The A330 C&DC in Tianjin will employ more than 250 people and is ready to deliver two aircraft per month by early 2019.
"The inauguration of our A330 C&DC in Tianjin, together with the first of many deliveries, marks a new milestone for Airbus' international footprint and underlines the strong spirit of cooperation with our Chinese partners," said Fabrice Brégier, Airbus COO and President of Commercial Aircraft. "Wide-body aircraft completed in China is an Airbus and an industry first which demonstrates our mutual commitment to a strong and growing Chinese aviation sector."
To celebrate C&DC inauguration, a first A330 aircraft was delivered to Tianjin Airlines. The aircraft which was assembled and equipped in Toulouse with Chinese and European staff is powered by Rolls-Royce Trent 700 engines and is configured in two classes with 260 seats.
By the end of August 2017, the in-service Airbus fleet with Chinese carrier included 1,484 aircraft, 1,282 A320 Family and 202 A330 Family.