Accor has opened two hotels in Singapore's newest integrated lifestyle hub.
Developed by Oxley Holdings Limited, the complex, which houses the Novotel Singapore on Stevens and Mercure Singapore on Stevens, features 772 guest rooms, 14 dining outlets, two outdoor pools, a tennis court and a function space that can accommodate more than 500 guests.
Located at the edge of Orchard Road, the two hotels offer guests an integrated range of gastronomy, health, fitness and lifestyle options in the precinct close to much of the city's best shopping and entertainment, conveniently accessible via the hotel's shuttle service.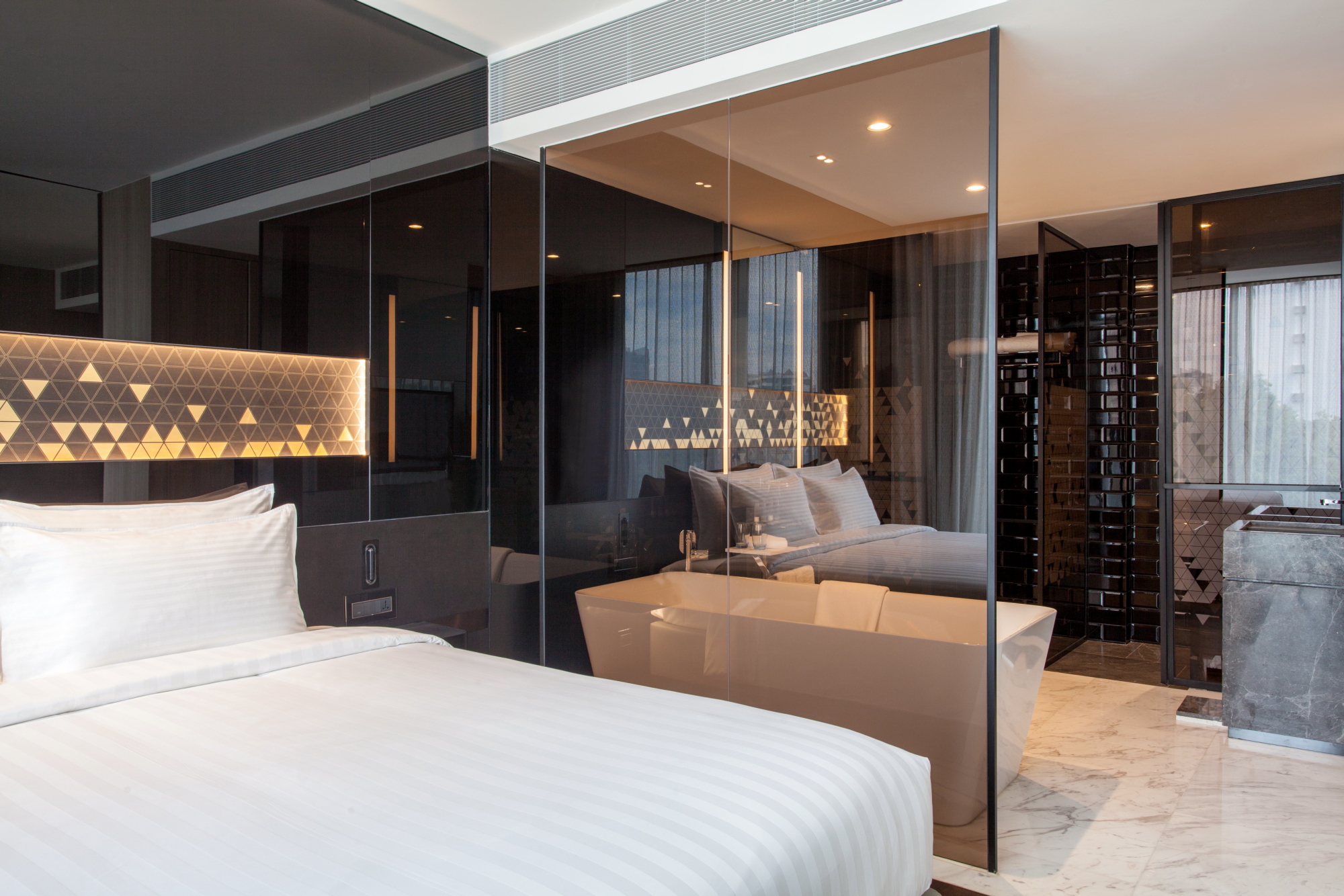 "The combination of two award-winning hotel brands within one integrated lifestyle complex is a big step forward for AccorHotels," said Mr. Kevin Bossino, Vice President Operations, Singapore – Midscale & Economy Brands. "We are no longer just providing a place to rest but a lifestyle and gastronomic destination where fitness enthusiasts, corporate travellers, families, local residents and foodies can enjoy our range of facilities and great restaurants."
Featuring 254 guest rooms, Novotel Singapore on Stevens offers three dining outlets: L'Apéritif Tapas Bar serving signature cocktails and European and Asian tapas; Food Exchange featuring Thai, Indian, European and Singaporean cuisine; and for a refreshing cocktail by the pool, there is the Novotel Infinity Pool.
Infused with local design and inspiration, the 518-room Mercure Singapore on Stevens features a gourmet café, Fudebar, which serves a healthy choice of salads, sandwiches and artisanal coffees, while Winestone restaurant offers Mediterranean food and a range of wines from around the world.
The complex also features a series of pods housing an additional 9 dining outlets offering local and international cuisines from around the world.
With the opening of the Novotel Singapore on Stevens and Mercure Singapore on Stevens, Accor now has 15 hotels in Singapore and over 6400 rooms. The company currently operates more than 800 hotels and resorts across Asia Pacific in 18 countries.

Recent interviews: China Airlines to Resume London Flights on 1 December 2017, Owner of Rock 'n' Roll Hotel in London Outlines Asia Pacific Expansion Plans and The Truants Raise Over £3,000,000 for Three Children's Charities.
See latest HD Video Interviews, Podcasts and other news regarding: : AccorHotels, Accor, Novotel, Mercure, Singapore.