Etihad Aviation Group (EAG) has donated school supplies to help thousands of Syrian refugee children at the UAE-Jordan, Mrajeeb Al Fhood refugee camp in Jordan.
The donation to Emirates Red Cross and Red Crescent Society, comprising more than 2,500 school bags and stationery sets, will benefit children between 5 and 12 years old, some of whom are starting school for the first time this year.
Etihad Aviation Group made the donation through a series of fundraisers and volunteer events in Abu Dhabi, including its sixth Annual Ramadan Charity Football Tournament.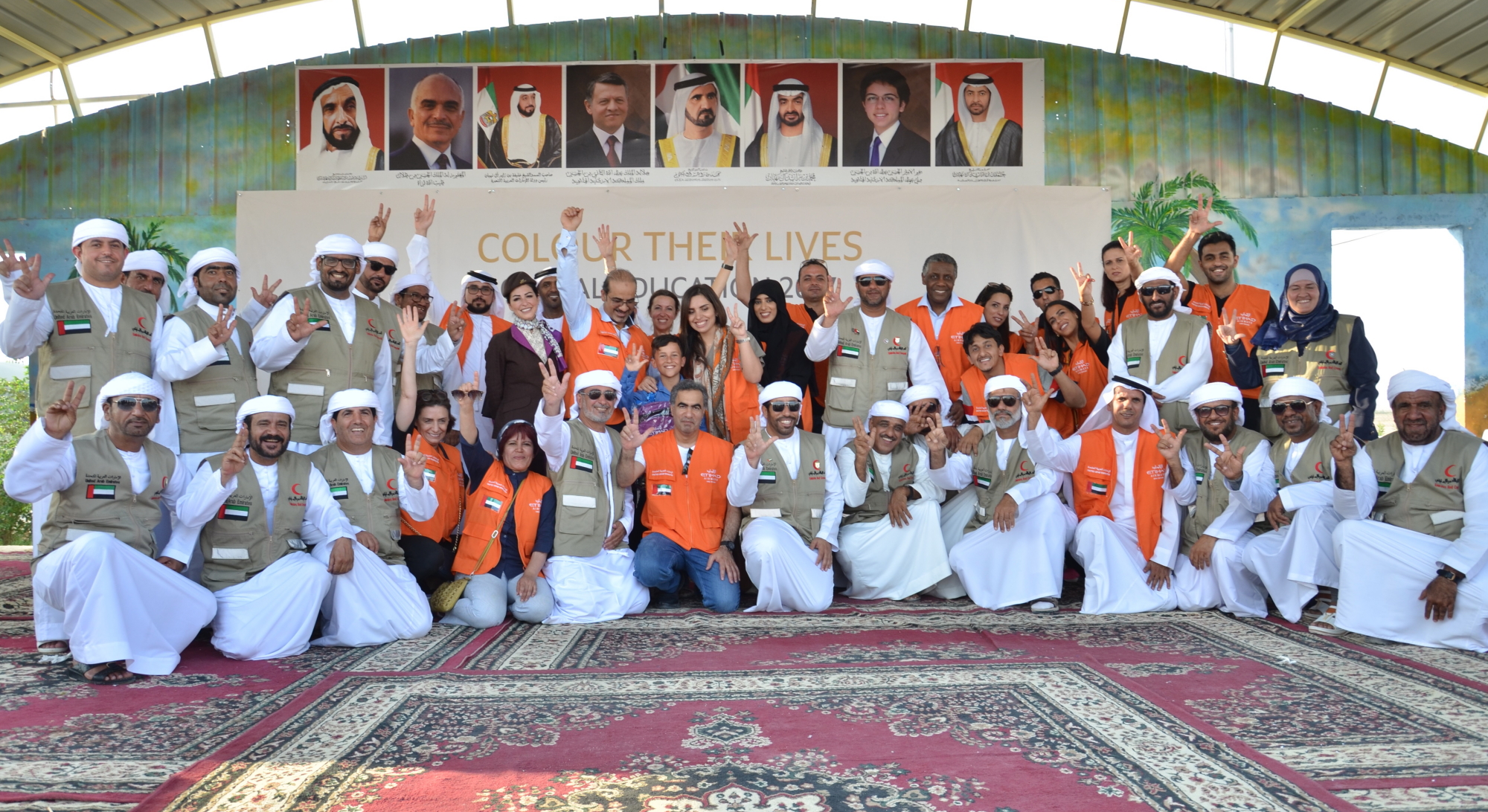 Khaled Al Mehairbi, Etihad Airways Senior Vice President of Abu Dhabi Hub and Chairman of the Etihad Airways Sports and Social Committee, said, "As the UAE's national airline, we are committed to giving back to those in need. In the spirit of the Year of Giving, this donation represents the care and generosity of our dedicated staff volunteers, as well as the wider community in Abu Dhabi who participated in our initiatives to support global education. We are extremely proud to play a part in helping these students pursue their studies and hope that our visit will help raise awareness of the importance of children's education."
As well as much needed school supplies, children were also given activity packs, blankets and clothes.
To celebrate the donation, Etihad Airways staff based in Amman organised a fun-filled day for children at the camp, including a magic show, football game and presentation on healthy living, as well as a birthday party and gifts for 75 Syrian refugee children born in September.
See other recent news regarding: Etihad, Making a Difference, CSR, Jordan, Syria.