Hawaiian Airlines has taken delivery of its first Airbus A321neo.
Hawaiian will launch daily A321neo non-stop flights between Maui and Portland in January 2018. This will be followed by A321neo service on the Kaua'i-Oakland and Kona-Los Angeles routes as Hawaiian receives additional aircraft.
Airbus will deliver a second A321neo to Hawaiian later in 2017 with 14 aircraft to be delivered in 2018 and beyond.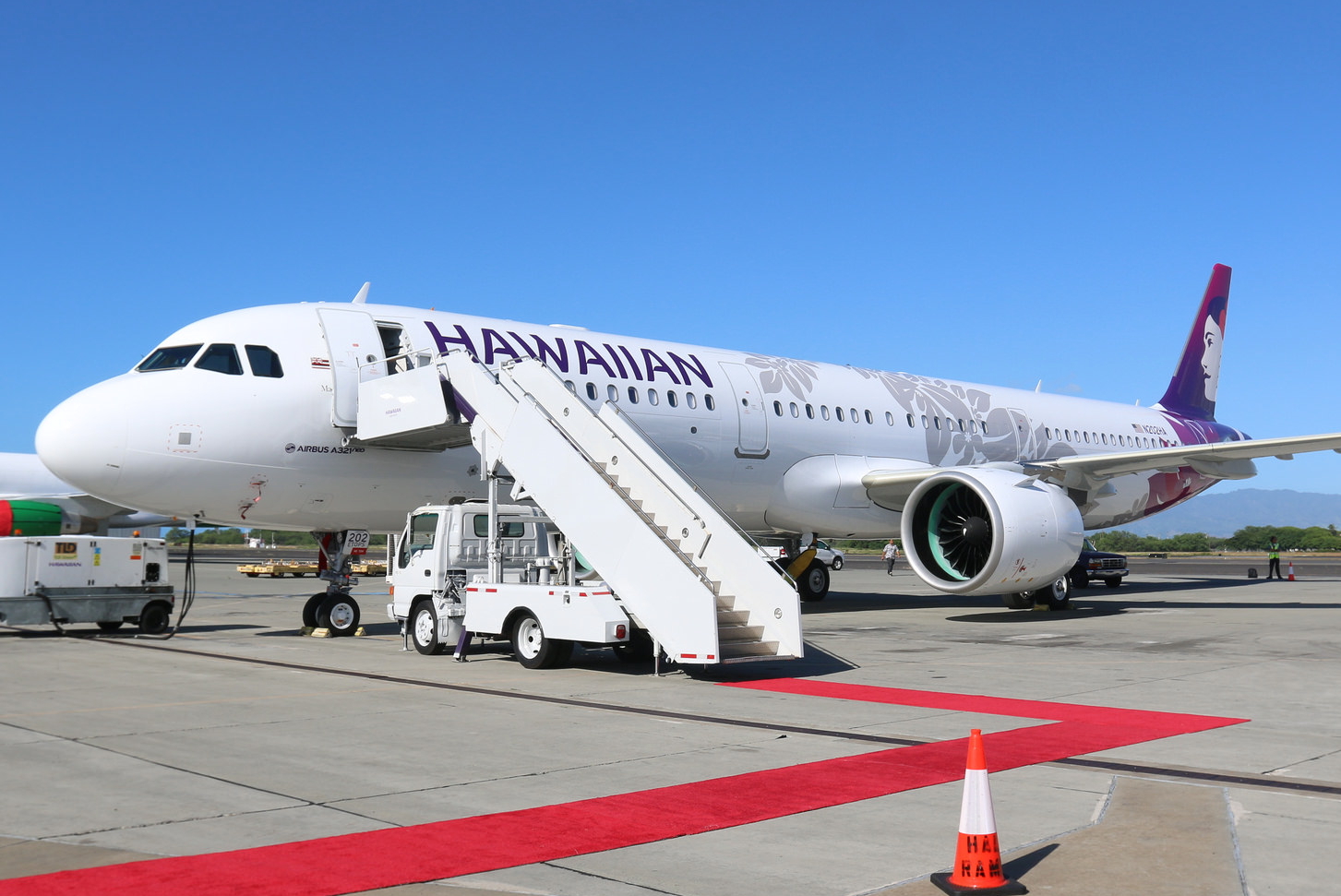 "Our new A321neos are ideal for our West Coast to Hawaii markets. They will bring Hawaiian's unique blend of Hawaiian hospitality and industry-leading operational performance to more travelers than ever," said Mark Dunkerley, President and CEO of Hawaiian Airlines. "As we welcome our A321neo fleet, some of our wide-body aircraft serving the U.S. West Coast will be deployed for further long-haul expansion."
Hawaiian's A321neo seats 189 passengers in a three-class configuration, including 16 First Class, 45 Premium Economy, and 128 Economy seats.
Passengers will be able to enjoy wireless streaming entertainment and benefit from additional overhead stowage volume thanks to new pivoting bins.
Powered by Pratt & Whitney PurePower engines and ETOPS (Extended-range Twin-engine Operations) certified for lengthy overwater flights, the A321neo will allow Hawaiian to fly more direct and fuel-efficient routes.
Recent interviews: China Airlines to Resume London Flights on 1 December 2017, Owner of Rock 'n' Roll Hotel in London Outlines Asia Pacific Expansion Plans and The Truants Raise Over £3,000,000 for Three Children's Charities.
See latest HD Video Interviews, Podcasts and other news regarding: Hawaiian Airlines, Hawaii, Airbus.