Singapore GP has confirmed that the city will continue to host the FIA Formula 1 World Championship for four more years from 2018 to 2021.
The announcement comes against the background of a year-to-date 19% increase in ticket sales, with this past weekend's sales still to be included.
In its first decade, the race has yielded significant economic benefits, attracting over 450,000 international visitors to Singapore and about S$1.4 billion in tourism receipts.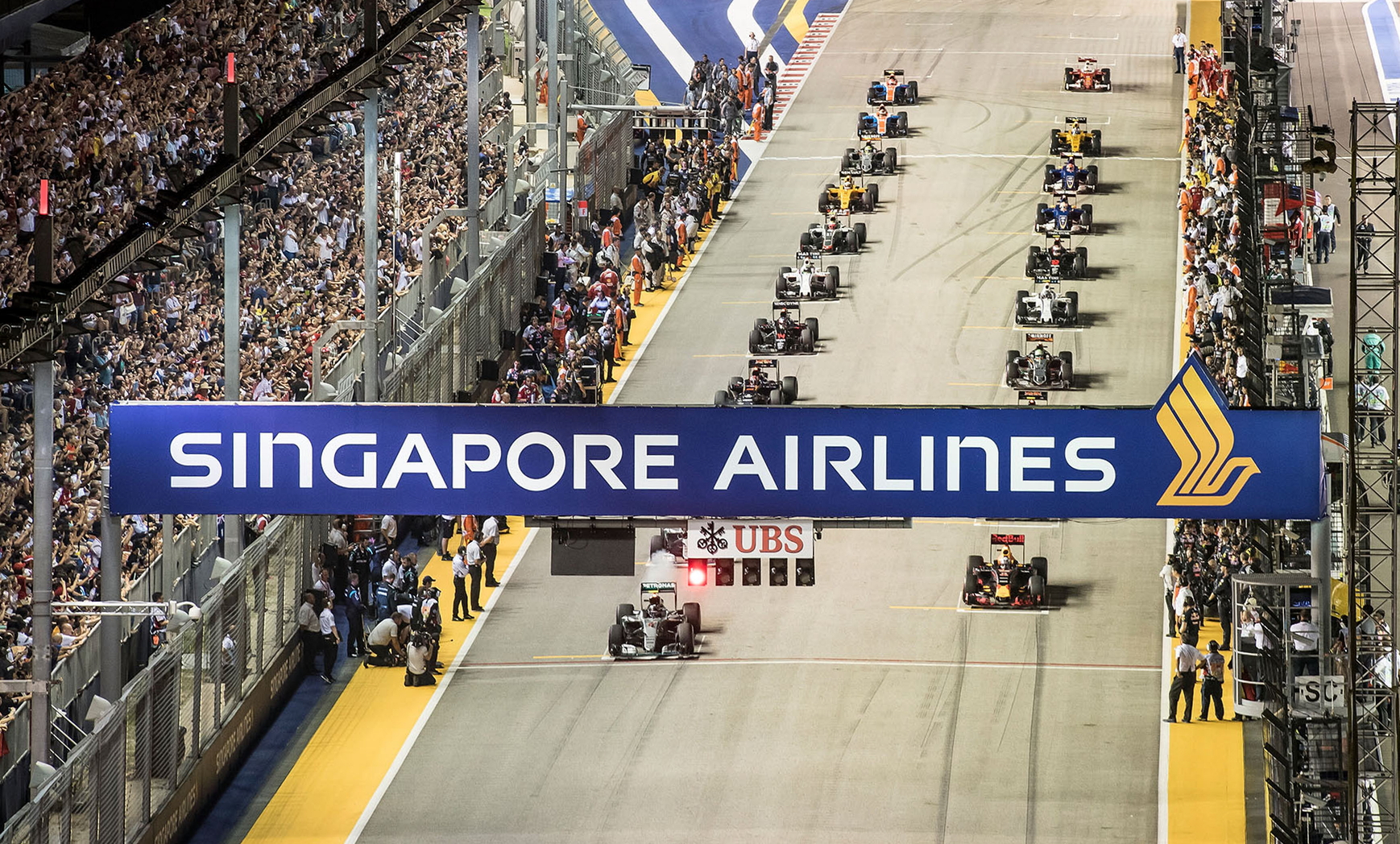 With more than 90% of the race organisation sub-contracted annually to Singapore-based companies, the race also contributes to the local economy, over and above the tourism outcomes.
Mr S Iswaran, Minister for Trade and Industry (Industry), said, "The negotiations have been deliberate and taken some time for several reasons. First, with the changes in the ownership and management of Formula 1, serious negotiations could commence only in February this year. Second, we wanted to understand the new management's vision and plans for Formula 1; the importance and role accorded to the Singapore race; and whether this was aligned with our own objectives. Third, we wanted to thoroughly evaluate the medium term prospects for F1 and the value a term extension could bring to Singapore. I am glad that all parties have been able to agree on commercial terms for an extension, as Formula 1 and Singapore have been good for each other."
Mr Lionel Yeo, Chief Executive, Singapore Tourism Board said, "The race in Singapore has provided an excellent platform for businesses to test bed new lifestyle initiatives and products. This has not only created an exciting atmosphere during the race season, but also injected creative concepts and experiences that continue to attract tourists to Singapore all year round."

See other recent news regarding: Singapore, GP, Grand Prix, Formula 1, F1.