Fiji Airways and Solomon Airlines have signed a codeshare agreement.
The deal, which comes into effect on 30 September 2017 will see both airlines place their respective 'FJ' and 'IE' codes on each other's flights between Nadi and Honiara.
Fiji Airways operates between Nadi and Honiara on Saturday while Solomon Airlines operates between Honiara and Nadi on Mondays and Tuesdays.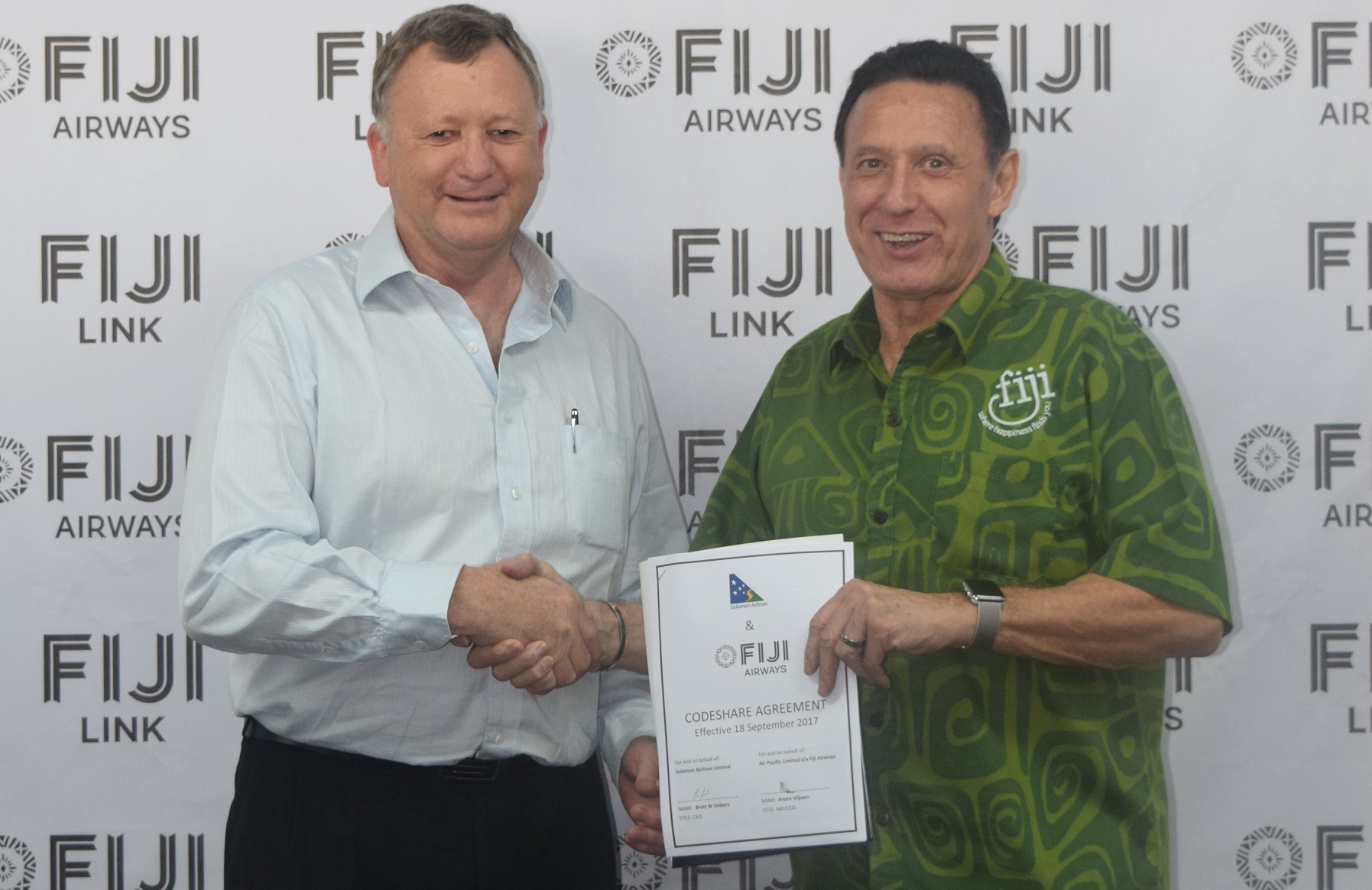 Mr. Andre Viljoen, Fiji Airways Managing Director and CEO said, "The region is our home and it makes perfect sense for South Pacific airlines to work together to offer seamless travel options to our people and visitors travelling to Fiji and the Solomon Islands. Through this partnership we're opening up an important South Pacific destination – Honiara – to the rest of the world, boosting their tourism and trade potential. Fiji Airways is proud of its leading role in the growth of air travel in the South Pacific."
Brett Gebers, CEO of Solomon Airlines said, "The new codeshare improves inter-island connectivity in the Pacific and provides Solomon Islanders with another seamless opportunity to connect with the USA and beyond. Improving inter island connectivity is the first step to improving the economy in the Pacific and we value our relationship with Fiji Airways."
See other recent news regarding: Fiji Airways, Solomon Airlines, Fiji, Solomon Islands, Codeshare.