Kazakhstan's SCAT Airlines has ordered six Boeing 737 MAX 8s.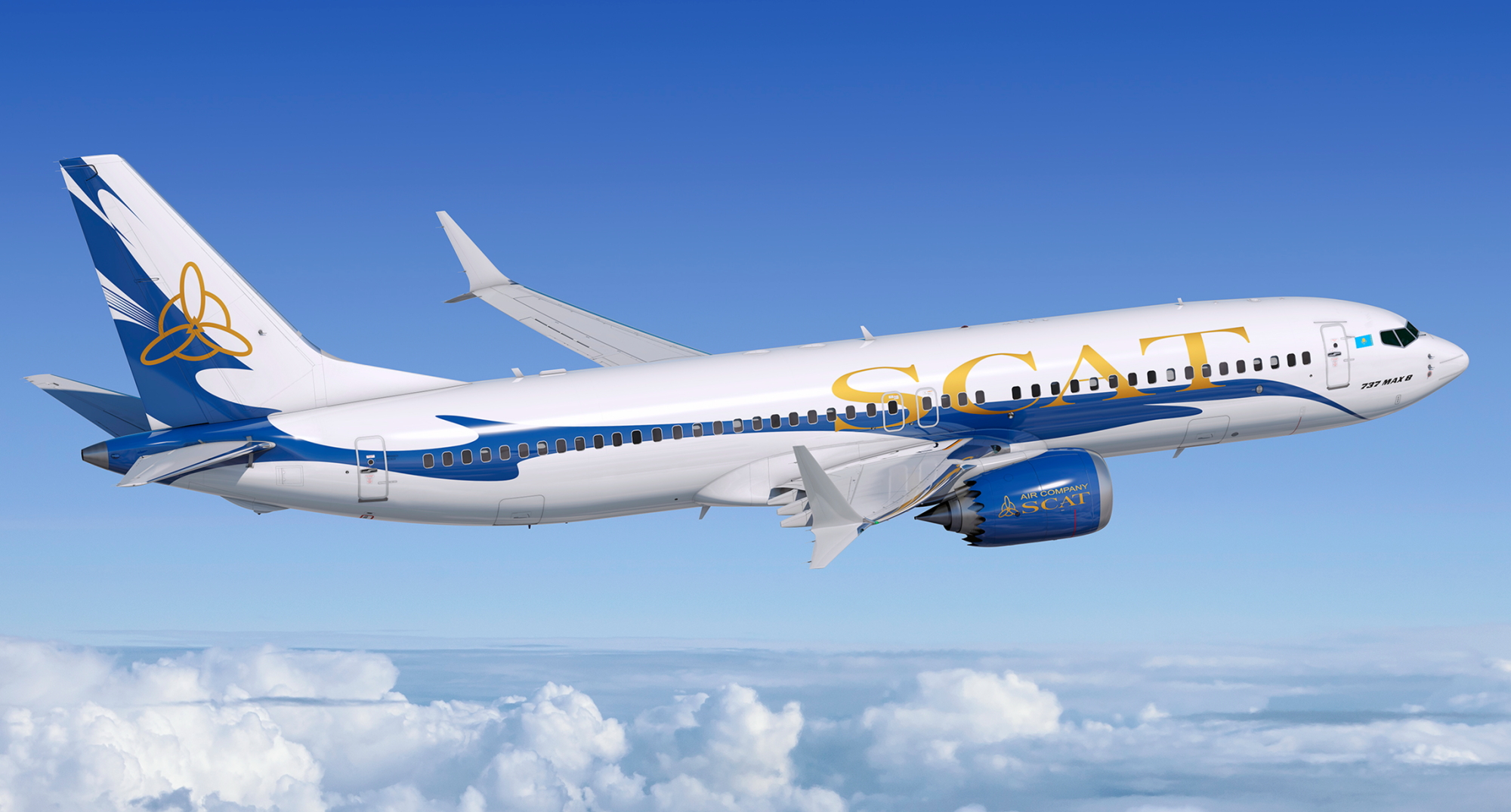 The deal, valued at $674 million at current list prices, also includes purchase rights for five additional 737 MAX 8s.
"The 737 MAX 8 fits our network strategy as we expand to include destinations in Europe, Russia and the Far East," said Vladimir Denssov, President, SCAT Airlines. "The reliability and low operating costs of the airplane as well as the passenger experience were the main factors in selecting the 737 MAX."
The 737 MAX is powered by CFM International LEAP-1B engines.
See: Pictures of Almaty and Astana, Kazakhstan.
Recent interviews: Owner of Rock 'n' Roll Hotel in London Outlines Asia Pacific Expansion Plans, The Truants Raise Over £540,000 from Kerala Trip and China Airlines to Resume London Flights on 1 December 2017.
See latest HD Video Interviews, Podcasts and other news regarding: Boeing, SCAT Airlines, Kazakhstan, Almaty, Astana.